Are you influencing stakeholder perceptions to enhance your reputation?
Stakeholders need and want to trust the companies and organizations that impact them. Building a positive reputation with your stakeholders requires engagement on some level within every organizational function and with every business decision.
In this white paper, "Authentic Stakeholder Engagement: Essential to Strengthening Reputation and Managing Risk," industry leader Julie Steininger shares: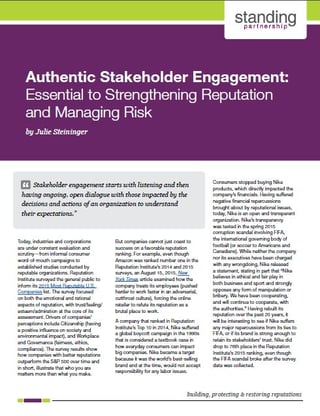 In-depth analysis of stakeholder engagement and its importance to your business
A simple, three-step approach to building a positive reputation through stakeholder engagement
Five key elements that often play a role in implementing an effective stakeholder engagement plan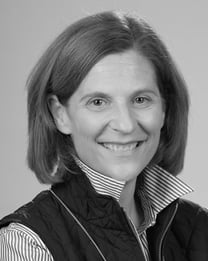 Julie Steininger, Partner | Senior Vice President
Julie works with clients in complex industries – agriculture, health care, plant and life sciences, and financial services – to build value and trust with the audiences that matter most to them. As a strong advocate for stakeholder engagement, she encourages her clients to understand, by listening and having ongoing, open dialogue, the expectations of those impacted by their decisions and actions. She believes it is critical for companies and organizations to engage in conversation with their stakeholders, which includes everyone in the value chain – often with consumers as the final link – to first understand what stakeholders expect and then to share how they are meeting those expectations through their business operations, social impact and financial stability.
Complete the form to download this resource today!